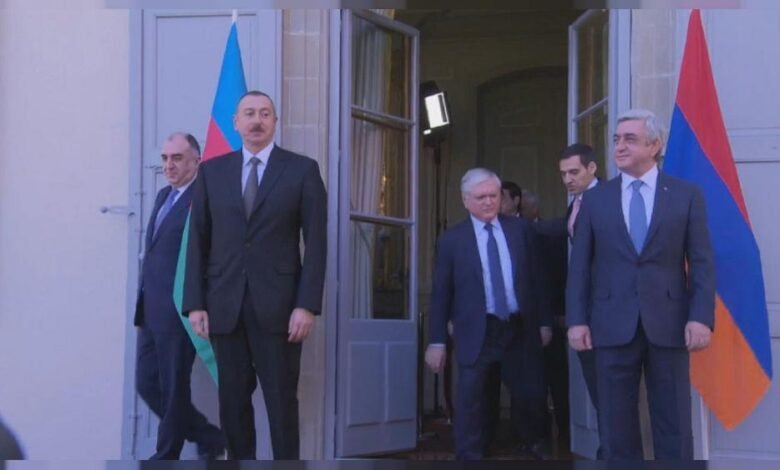 Although almost 30 years have passed since the occupation of Karabakh, the Republic of Azerbaijan has finally begun to take back its lands. Today, as yesterday, Iran is next to Armenia. Ali Khamenei, who called Karabakh an Islamic and even a Shiite land, called it an Islamic and Shiite country, was the savior of Armenia again despite all the protests. Even though Georgia has closed its border with Armenia, Iran, which makes all these claims, is the only way out for Armenia. has become a gate. Iran's 33-kilometer border with Armenia is still open, and in recent days it has become clear that they and perhaps hundreds of trucks are being transported to Armenia, for example, from Iranian soil. In addition, suspicious flights from Iraq and Syria fly over Iranian soil to Yerevan.
Is Iran still holding its neutral image?
Iran claimed to be neutral even when the occupation of Karabakh began in the 1990s. After emerging from the Iran-Iraq war, he sought diplomatic mobility and vision. Hashemi Rafsanjani, the president of that time, was also pursuing a normalization with the world. However, all this did not cause them to ignore the threat from Azerbaijan. Iran saw a strong Azerbaijan as dangerous and did not want it. Therefore, he was on the side of Armenia and Karabakh was in favor of the issue lasting for many years. However, he had the opportunity to state this openly, because such a betrayal of Shiite Azerbaijan would violate Iran's conscience both at home and in the world. On May 8, 1992, the day Azerbaijani and Armenian forces met in Tehran on the initiative of Hashemi Rafsanjani and signed a so-called ceasefire, Armenian forces occupied the city of Shusha. The occupation of the city of Shusha was in fact occupied by the green light that was turned on by Iran as a means of deception, and Azerbaijan then saw this fact clearly. Later, Armenia was especially close to it in all respects, especially economically, and the fact that Armenia also pierced the sanctions, as well as the Armenian Lobby's defense of Iran against the West, made the relations between Tehran and Yerevan more open.
Today, Iran is even more uneasy, especially as a result of Turkey's growing influence in Azerbaijan. Also, he can no longer hide the help he has given to Armenia. On the one hand, it wants to take part in the discussions that are likely to begin in the near future. However, it is clear that Azerbaijan no longer trusts Iran and has seen the open face of Tehran. Although Iran is a discussion, it will only be able to sit next to Armenia and implement what Russia says in the region. Therefore, it will do a lot of damage in the diplomatic sense, as well as move away from the Republic of Azerbaijan and reduce its influence in Baku.