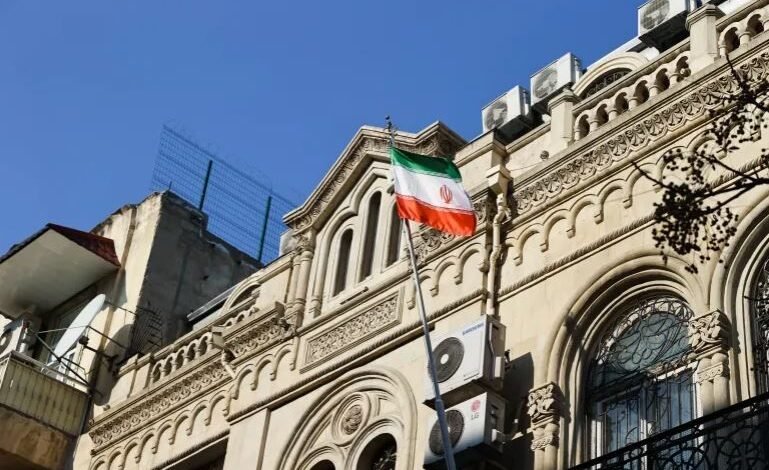 Naseer Kanaani, the spokesman of Iran's Foreign Ministry, last week expressed the desire of the Iranian government to restore the diplomatic relations, which were unilaterally cut off after the terrorist attack against the Azerbaijani embassy in Tehran.
Also, Iran, which wants to restore diplomatic relations, gives very serious guarantees for the security of the Azerbaijan embassy.
In fact, recently Iran made a similar statement regarding the North-South corridor. However, neither then nor now, such promises of Iran could not come true. On the contrary, Iran tried to make secret plans with India and Armenia on completely different maps in the background, to exclude Azerbaijan from the list of new partners related to the North-South transport corridor. However, Azerbaijan's unshakable influence in the South Caucasus overturned these plans. Therefore, Iran realized that this case is related only to Azerbaijan and decided to take a step back.
It is very risky to believe Iran's sincerity in both political and social spheres. Because the political future and credibility of a state isolated in the international world always remains foggy.
As for Tehran's proposal to official Baku to restore diplomatic relations, as well as to reopen the embassy, South Azerbaijani political expert Elyar Kamrani said that this proposal may not last long.
According to expert, Iran has never been sincere and it has always had sinister plans in the background. "Minister's statement to the public and the Iranian media claim that Tehran wants to get closer to Azerbaijan, improve relations between countries and resolve all issues. However, it is unclear whether Iran is open and transparent on any issue, especially in Azerbaijan. For almost 30 years, Iran has been hostile, has created a number of sabotage groups inside Azerbaijan, and is abusing its profits. Therefore, it is very difficult to put a trust on Iran," Kamrani said in his comment for Azernews.
The expert told that Azerbaijan takes a more reasonable and clear position in relation with every country, and stressed that Iran is a game player.
If Iran restores relations with Azerbaijan, it knows very well that the issue of opening the Zangazur corridor, which it cannot accept, is next. However, Iran also needs certain opportunities to enter the South Caucasus, and it can meet these needs only by restoring relations with Azerbaijan. Let me emphasize once again that there are definitely Iran's murky plans behind this. Iran is just trying to implement its insidious plans by certain political means when it finds an opportunity in the South Caucasus," expert added.
—
Rena Murshud is AzerNews' staff journalist, follow her on Twitter: @RenaTagiyeva
Follow us on Twitter @AzerNewsAz