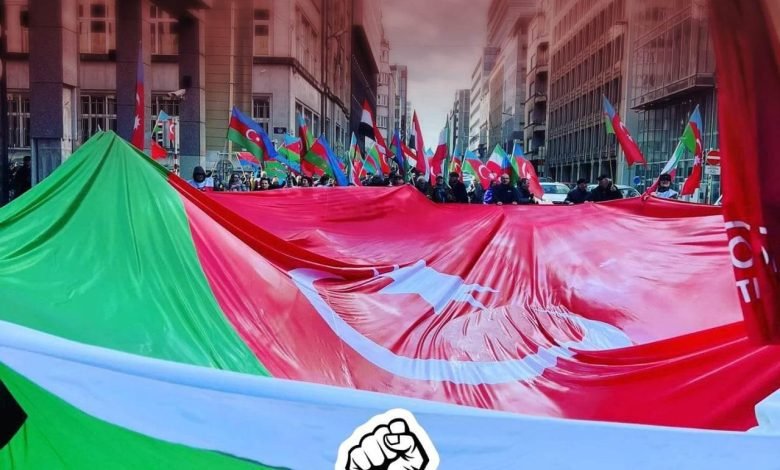 This information was announced by the "Freedom, Justice, National Government" Rally Coordination Center.
It is noted in the statement that by achieving great success in the first Brussels rally, a new page has been opened in the history of the national struggle against the racist and exploitative Islamic regime of Iran.
"Only when the bloody dictatorship in Iran continues all kinds of oppression and oppression against our nation, we believe that with the Berlin rally, which will be held more magnificently, we will have delivered the rights demands of our nation to the world more loudly," the organizers say.
The statement further provides information about the rally:
When: Saturday, May 20, 2023 at 2:00 p.m. Starting point of collection: Unter Der Linden – Staatsbibliothek;
Direction of movement and meeting place: Pariser Platez – Brandenburger Tor. The rally will continue in front of the Brandenburger Tor from 14:45 to 16:45.
"We invite all South Azerbaijani, Qashqai, Khorasan and Turkmen Sahara Turks living in Europe, our North Azerbaijani and Turkish brothers and sisters, as well as individuals of all nationalities oppressed by the Iranian regime, to participate in this rally," the organizers said