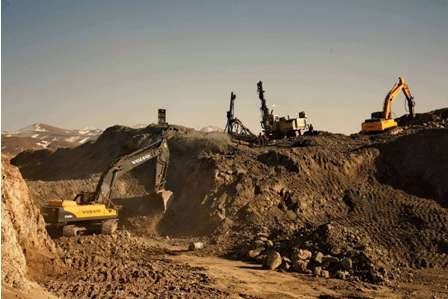 Fathollah Haghighi said on Friday that one of the important indicators in the field of mining activities in the province is receiving a bill of lading to sell minerals, adding:
"In 1397, there were 120 mines in this province."
He said: "Currently, we are ready to hand over a mine in this province with eight million tons of definite reserves of alunite (aluminum raw materials) to the investor."
Haghighi continued by emphasizing that at present our policy is not to sell raw minerals:
"Our priority is for the investor in this sector to create a production and processing unit next to the mine so that the resulting raw materials are not sold raw."
The governor of Zanjan said:
"During the last few weeks, the Angoran sulfur underground mine with a capacity of 120,000 tons and a grade of 30% was opened and its extraction began".
Haghighi pointed to receiving government salaries from the mines of Zanjan province and added:
"In 1397, the amount of receiving government salaries from the mines of this province was 14 billion Tomans, which has now reached 32 billion Tomans".
Currently, 321 mines with 36 types of minerals and definite reserves of more than 610 million tons and investments amounting to 2,700 billion rials are active in Zanjan province. 21% of the province's mines have metallic minerals, 60% non-metallic minerals and 19% decorative stones (facades).
More than 3,200 people are working in the mines of Zanjan province.