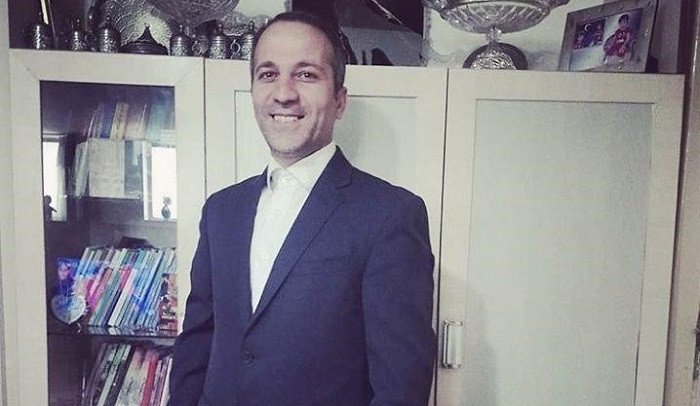 South Azerbaijani activist Akbar Muhajiri was sentenced by the Tabriz Court of Appeal to 1 year "taligi" 6 years "nazari" in prison.
It should be noted that the activist was sentenced to 3 years of "taligi" imprisonment and 1 year of "nazari" imprisonment by the 1st Department of the Tabriz Court on the 12th of Mordad in 1399.
The court accused Muhajiri of "propaganda against the system" and "membership in the GAMAC group."
It should be noted that Muhajiri was arrested during the Aban protests in 1998 and interrogated at the Information Office for 75 days. Security forces beat and arrested the activist in his home and in front of his family.