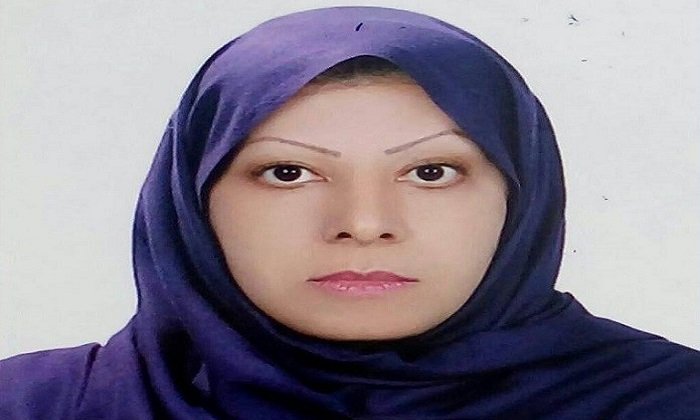 The verdict that South Azerbaijani activist Hakima Ahmadi could not leave the country has been confirmed.
According to the report, the verdict was issued by the 112th department of the Tabriz Criminal Court.
Earlier, the 2nd Department of the Keyfari Court of Tabriz ruled that the activist should not leave the country on Shahrivar 30, 1399.
However, 17 days after the activist's protest, Mehrin's appeal was rejected by a court of appeals on Mehr 16 and the same verdict was upheld.
It should be noted that Ms. Ahmadi has been repeatedly threatened by intelligence officials over the phone in recent weeks. In addition, the activist was tortured when she was arrested on Tir 26, in 99. This is evidenced by the photos shared by Ahmad. Although two months have passed since the activist was tortured, the works she was tortured remain. Ahmadi also said that there were traces of torture on many parts of his body that she could not share.
It should be noted that Hakima Ahmadi was arrested on the 26 of Tir in front of the consulate of northern Azerbaijan in Tabriz in support of Karabakh together with dozens of national activists.
Ahmadi was interrogated for 21 days under torture and 16 of Mordad she was released. According to the report, she was accused of violating "general order and order." It should be noted that the doctor is a resident of Ahmadi Marand. She had previously been arrested on Mehr 26, 1397, and sentenced to two years in prison by the Maragha Revolutionary Court on charges of "taking action against national security and propaganda against the system."