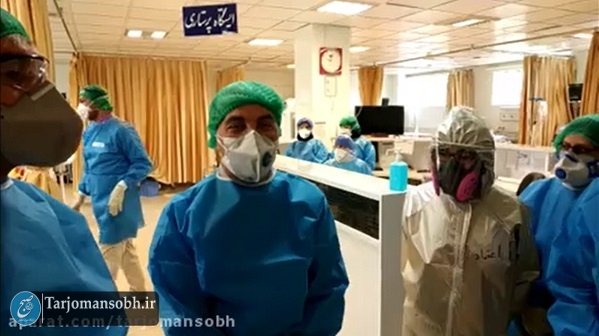 The head of Ahar's Behdasht and Drug Network said the nation did not pay enough attention to social distance and thought Korona was safe.
According to the Mehr News Agency, Mohammad Mirzapur told reporters yesterday that 20 percent of the nation was positive for the Korona virus control, which was set up in Ahar's number one health center.
Mirzapur added that the number of deaths in Ahar is not increasing, but the lack of attention to social distance is worrying.
Mirzapur said that as long as there is no vaccine for the Korona virus in the world, the nation should learn to live with it.
The head of Ahar's Behdasht and Drug Network also pointed out the number of vacancies in Ahar, citing the law on tea shops going on strike.
Mirzapur said that each corona virus test cost the state 600,000 to 800,000 tumens, adding that they resorted to more so-called Western controls.
Most of those infected with the corona are over 70 years old
Mohammad Mirzapur said that most of those infected with Kovid19 in Ahar were over 70 years old, adding that the virus had been transmitted to them by young people.
Mirzapur said that 20 percent of those checked at Ahar's number one health center had corona, and that more than 10,000 people in Ahar were infected with the coronavirus.