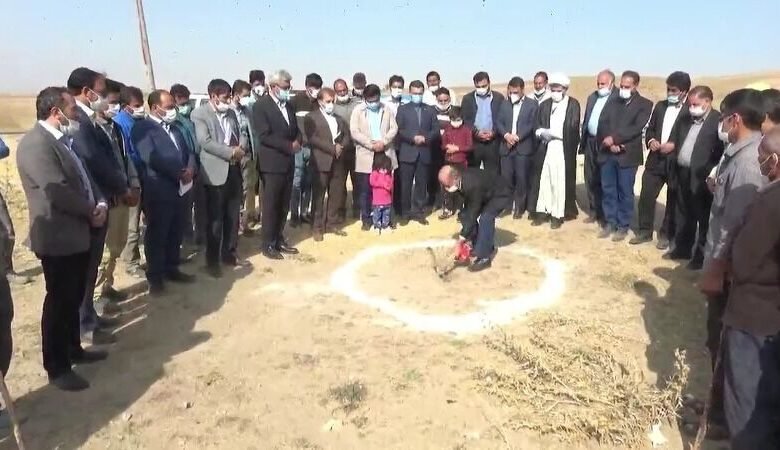 According to the Deputy Head of the Main Department for Renovation and Supply of Madrasas of East Azerbaijan, 50 percent of the master's classrooms need to be repaired and renewed.
Mohammad Najafi said at the groundbreaking ceremony of a madrasah built by a philanthropist in the village of Paralar, Hashtrud Nazarkahrizli district of East Azerbaijan:
"Unfortunately, 12,000 students out of 24,000 classes in East Azerbaijan are in a dangerous situation for education."
Referring to the limited state confidence in the construction of madrassas, Najafi said:
"This year, the Brick to Brick History will be implemented in partnership with the people, so that citizens and philanthropists can participate in the construction of madrassas, even to provide one brick. If there is a madrasah in any village that is in a state of disrepair, if the villagers can share 30 percent, the province's Madrasah Renovation and Supply Department can bear the remaining costs for the construction of that madrasah. "
Mohammad Najafi also said that after the earthquake in Garadagh, 46 projects were launched to build and renovate madrassas in the region, and 95 percent of them were built, or brought to a tolerant and standard condition.
Amin Aminian also spoke about it:
"54 out of 102 madrassas in Nazarkahrizli district need to be renovated. Unfortunately, 34 madrassas are in a state of collapse, and 12 madrassas are teaching in containers. Work should be done to increase the scientific level of madrassas. Therefore, philanthropists should start equipping scientific centers and help. "
The foundation of the madrasah in the village of Paralar, Nazarkahrizli district of Hashtrud, was provided by the philanthropist Haji Mahmud Barkhudayi at a cost of 350 million tomans and 110 meters of land.
It should be noted that the Hashtrud district of East Azerbaijan is located 128 kilometers south of Tabriz.